World
Latest situation in Ukraine war: Russian advance continues… Here is the next target
The Ukrainian war continues at full speed… While the Russian army's advance in the east continues, the next target of the army has become clear. Here is the new address of the war in Ukraine…
The eyes and ears of the world have been on the news from Ukraine since February 24.
The War, Which Started With The Order Of Russian President Putin, has recently intensified in the eastern regions of Ukraine.
Russia, which attacked the region with almost all its might, captured another critical city, and Russia, which captured Lysychansk, which Ukraine defined as the 'last stronghold', gained control in Luhansk.
THE NEW ADDRESS OF THE WAR HAS BEEN ANNOUNCED
The Ukrainian army is preparing to defend Donetsk, the second part of Donbas.
While Ukraine continued to defend the region with all its might, a remarkable news came from England.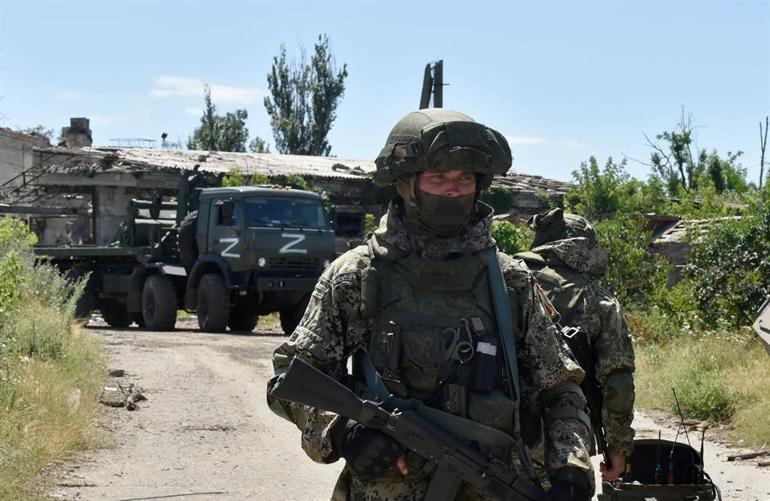 Russian soldiers clearing mines in Mariupol… (Photo: AFP)
The British Ministry of Defense underlined that the claims of pro-Russian separatists that their forces had entered the outskirts of Siversk were not confirmed.
In the intelligence report published, it was stated that after the security of Siversk, Bakhmut will most likely be the next target.
WHY DOES PUTIN WANT TO CONTROL DONBAS?
Putin has long been voicing allegations that Ukraine committed genocide in the east of the country, although he could never show evidence.
When the war began on February 24, two-thirds of the eastern territories were under Ukrainian control.
The rest have been declared unilaterally by pro-Russians since the 2014 war; It existed as small autonomous regions backed by Russia.
Just as he did in Crimea in 2014 with a controversial and internationally unacceptable referendum…
In Ukraine, Donetsk and Luhansk regions make up the area called Donbas. Before the war, Russian leader Vladimir Putin recognized the independence of the Luhansk and Donetsk regions.
The leader of the Luhansk region, which is Russia's "puppet", has already started talking about a "future referendum".
Of course, it seems rather strange to talk about a referendum or any vote in a region where war is still going on right now.
'GOVERNMENT SECRET' EXPLANATION FROM UKRAINE
On the other hand, while Russia's attacks on Ukraine suffered losses on both sides, Ukraine's Deputy Defense Minister Anna Malyar made a statement about the official losses of Ukraine.