World
New fear before the Ukraine war ends… China threatened! 'If that name comes, it will have serious consequences'
The world has been watching the war between Russia and Ukraine for 154 days in fear. A new fear of invasion and war has gripped all those who hoped to end the war through diplomatic means. Tensions are mounting in the China-Taiwan conflict, which has been unresolved for years. Mutual statements by the USA and China were described as 'the footsteps of war'…
After The Communist Party Of China (CCP) seized power in 1949 and declared the establishment of the People's Republic of China, the members of the Chinese Nationalist Party (Kuomintag) under the leadership of Chiang Kaishek settled in Taiwan and continued the power of the "Republic of China" established in 1912 on the Island. declared its independence.
China and Taiwan have been at odds ever since. China claims Taiwan as its territory. Taiwan's international position is uncertain, with the Beijing government voting in the UN General Assembly in 1971 as China's sole legitimate representative.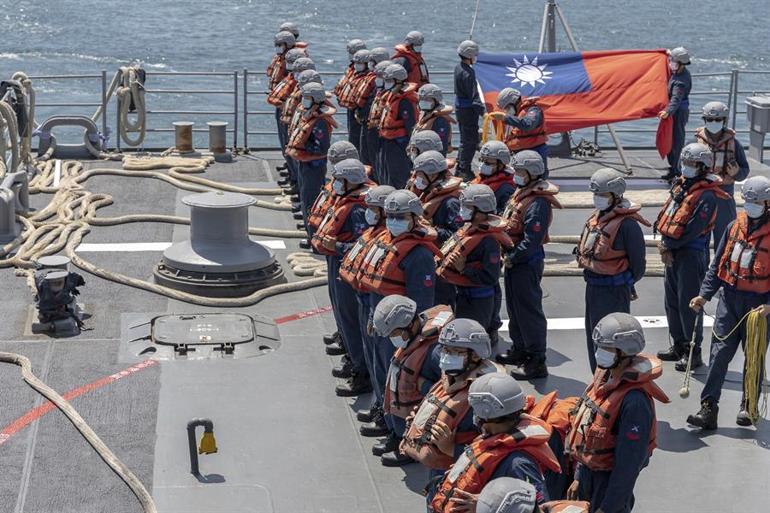 Taiwan stepped up its military preparations amid fears of increasing Chinese invasion in recent days
TAIWAN'S BIGGEST SUPPORTER: USA
However, there are many countries that recognize Taiwan as an independent country and establish diplomatic relations. And of course, China's biggest 'enemy' USA is one of these countries.
The United States, Taiwan's diplomatic protector and also its biggest economic supporter, has been providing weapons, military equipment and military training aid to the island for years.
While this situation often brings the already tense Sino-US relations to the breaking point, the current occupation of Ukraine and the war waged by Russia have highlighted the years-long fear of Chinese occupation and large-scale war in Taiwan.
While Taiwan's massive military readiness against a large-scale Chinese invasion has been at the top of the newspaper headlines in recent days, news from the US has resurfaced all fears.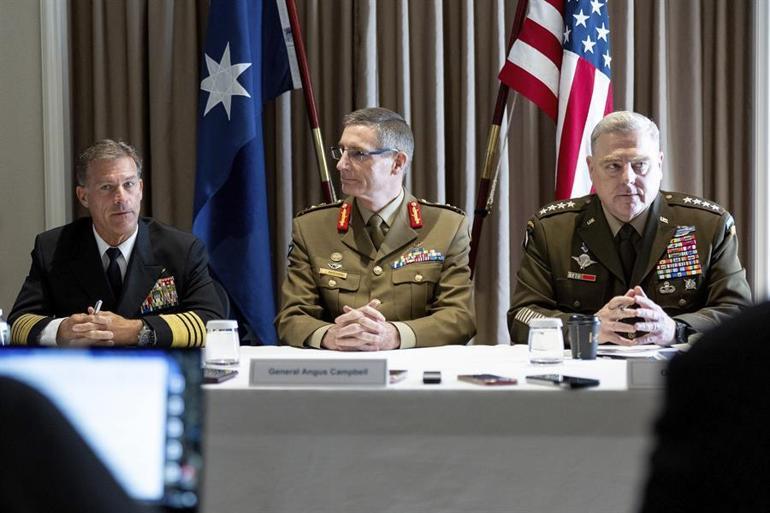 Taiwan's biggest supporter is the USA.
IT MAY BE ONE OF THE BIGGEST DIPLOMATIC CRISES!
US House Speaker Nancy Pelosi's plan to visit Taiwan infuriated China and caused a serious geopolitical issue in the White House. So how big of a problem is this?
China on Monday issued a warning that there would be "serious consequences" if Nancy Pelosi made a visit to Taiwan in the coming weeks.
Ranked second only to the US President in terms of political ranking, Pelosi will be the highest-ranking US politician to have traveled to the self-governing island since 1997.
However, China sees self-governing Taiwan as a secessionist province that will eventually become part of the country again and has not ruled out the possible use of force to achieve this.
The potential trip didn't just make Beijing uncomfortable. According to rumors spreading from the backstage, the Biden administration is trying to dissuade the politician, one of the most important names of his own party, from this trip.
BIDEN: THE ARMY IS DISTURBED BY THE TRIP
Last week, US President Joe Biden told reporters, "The military thinks this is not a good idea," but the White House has also called Chinese rhetoric opposing such a trip "clearly useless and unnecessary."
The State Department said Pelosi did not make any travel statements and that the US approach to Taiwan has not changed.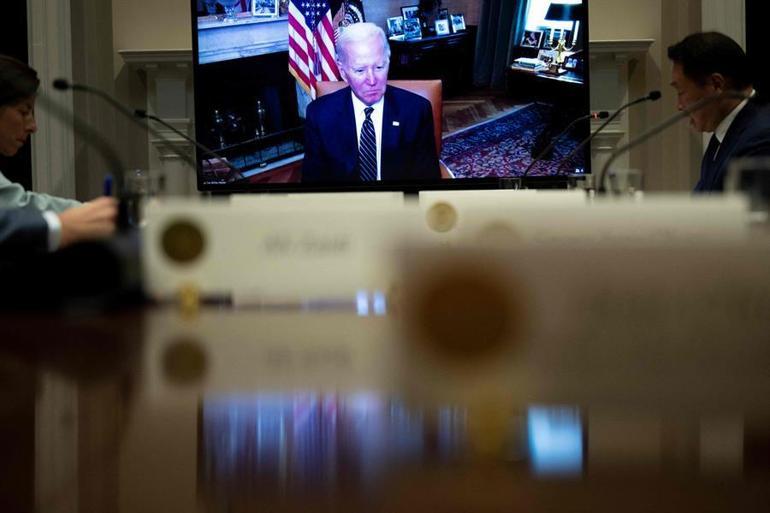 Biden, who is trying to get over Covid-19 these days, made negative statements about Pelosi's visit in his statement last week. 
WHY DOES PELOSI WANT TO VISIT TAIWAN?
There is strong bipartisan support for Taiwan in the US: one from the American people and the other from the US Congress.
And throughout her Congressional career spanning 35 years, Pelosi has been one of China's fiercest critics.
Nancy Pelosi denounced China's human rights record, met with pro-democracy opponents, and visited Tiananmen Square to commemorate the victims of the 1989 massacre.
On the other hand, Pelosi's original plan was to visit Taiwan in April, but the veteran politician caught Covid-19 and the trip was cancelled.
Pelosi declined to discuss the details of the trip that sparked the international diplomatic crisis, but said last week it was "important for the United States to show support for Taiwan".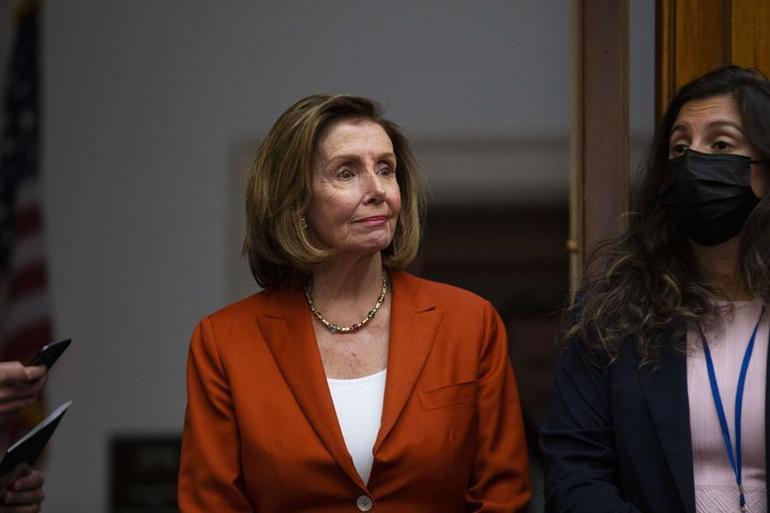 Nancy Pelosi is one of the biggest Taiwan supporters in US politics
WHY IS CHINA AGAINST VISITING?
Beijing considers Taiwan its territory and has repeatedly raised the possibility of forcibly annexing it if necessary.
Chinese officials have expressed their anger at what they see as increased diplomatic engagement between Taipei and Washington. The surprise visit of six US lawmakers to the island in April was also effective in this.
"And the United States will be responsible for all serious consequences," Chinese foreign ministry spokesman Zhao Lijian warned on Monday, warning that his country will take "hard and decisive measures" if Pelosi continues her visit.
A spokesperson for the Chinese defense ministry seemed to suggest that there might even be a military response.
"If the US side insists on continuing, the Chinese military will never stand idly by and will take strong measures to thwart any foreign interference and separatist attempts for 'Taiwan independence'," Colonel Tan Kefei told China Daily.
China and Taiwan regularly hold military exercises and intimidate each other
HOW CAN JOURNEY RISE BLOOD?
At this year's party congress, the Chinese Communist Party is set to re-elect Xi Jinping as president for a third term with unprecedented support.
President Biden, who last met with President Xi in March, said he will speak with Xi on the phone over the next few days on a range of issues, including Taiwan and other "tension issues."
The call drew attention at a time when US officials were warning of a Chinese military build-up in the Asia-Pacific region and "aggressive and irresponsible behavior" in the South China Sea.
Threats of retaliation over Pelosi's visit have raised concerns about a possible Chinese response.
When then US Health Secretary Alex Azar flew to Taiwan in 2020, Chinese air force jets crossed the midline of the Taiwan Strait, the narrow waterway between the island and its giant neighbor, within range of Taipei's missiles.
Last week, the former editor of China's state-run Global Times newspaper suggested it could be a "shocking military response" for Pelosi.