TEKNOLOJİ
LG Uses a Virtual Phenomenon to Announce New Products at CES 2021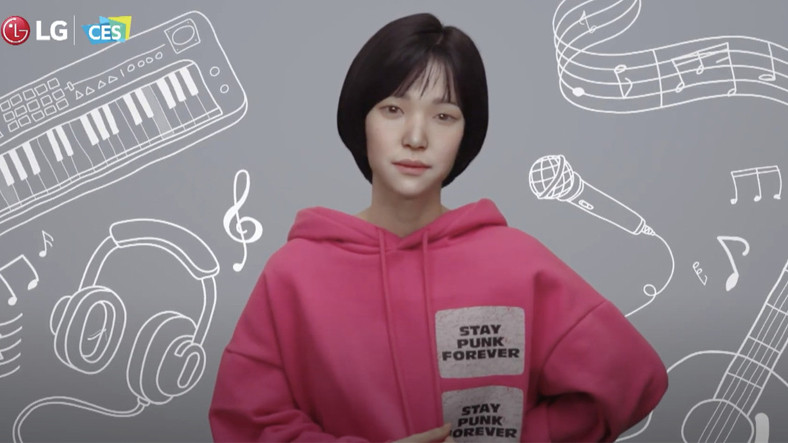 South Korea-based technology giant LG used a virtual internet phenomenon to announce its new products at the keynote of CES 2021. This artificial intelligence, named Reah Keem, has been simulated to humans using LG's deep learning technology.
As of today, LG has made a quick entrance to CES 2021, which has opened its doors to visitors online. On the first day of the event, the company introduced some of its new generation technological products, including smart TVs, and also showed off the virtual internet phenomenon Reah Keem by signing an extraordinary event.
Reah Keem, a virtual composer and DJ, was developed using LG's deep learning technology and even has his own Instagram page. In the part of the event dedicated to itself, the virtual phenomenon introduced the company's new LG CLOi UV-C robot series. Announced by LG in December, this robot will use ultraviolet C (UV-C) light to disinfect places with heavy human traffic, such as hotels and restaurants.
Reah Keem, LG's virtual internet phenomenon:
Virtual content creators like Reah Keem are not new, but their appearance at an event held in a virtual environment like CES 2021 and far from reality has surprised viewers. It is not known whether Keem will have a future outside of this live stream.
To mention the rest of the event, LG also demonstrated its 48-inch bendable OLED TV model for the first time in CES 2021. The most important feature that distinguishes this OLED TV from others is that it can be turned into a curved or flat screen with the press of a single button.
Finally, in the mobile space, details about LG's latest mobile innovations, including the rotatable dual-screen LG WING smartphone, were given to the visitors at the virtual stand. Visitors can experience the device's features such as Gimbal Motion Camera and Dual Recording at this virtual stand.